Program Overview:
The foot and ankle are the unsung heroes of our body, literally supporting us as we walk, jump, dance and move through our lives. However, injuries to this unsung region can be a massive pain in the … ankle!
At 28,000 occurring a day in the United States alone, ankle sprains, for instance, are just the tip-toe of the pathological iceberg, with countless other foot/ankle injuries, acute and chronic, that can cause significant disruptions to our mobility, activities and overall well-being.
As care providers, we understand the vital role the foot and ankle play in musculoskeletal medicine. That's why it's essential to understand the intricacies of this complex, including the joints, tendons, ligaments, muscles and nerves that make it all possible.
This course is designed to take you on a step-by-step journey through the foot and ankle's anatomy, function, and pathology, providing you with a comprehensive understanding of the complex and the injuries and conditions that can occur. We'll explore non-surgical treatment options, including education, biomechanical and ergonomic offerings, phased physical therapy progressions, steroid injections and orthobiologic and regenerative measures.
Moreover, we'll place a special emphasis on the utility and application of diagnostic and therapeutic ultrasound, allowing you to see the foot and ankle in a whole new light. You'll walk away from this course feeling confident in your ability to diagnose and treat foot and ankle conditions effectively.
So, if you're ready to put your best foot forward and take your practice to the next level, join us for this exciting course on the foot and ankle – and get caught up in the 'sole' of medicine!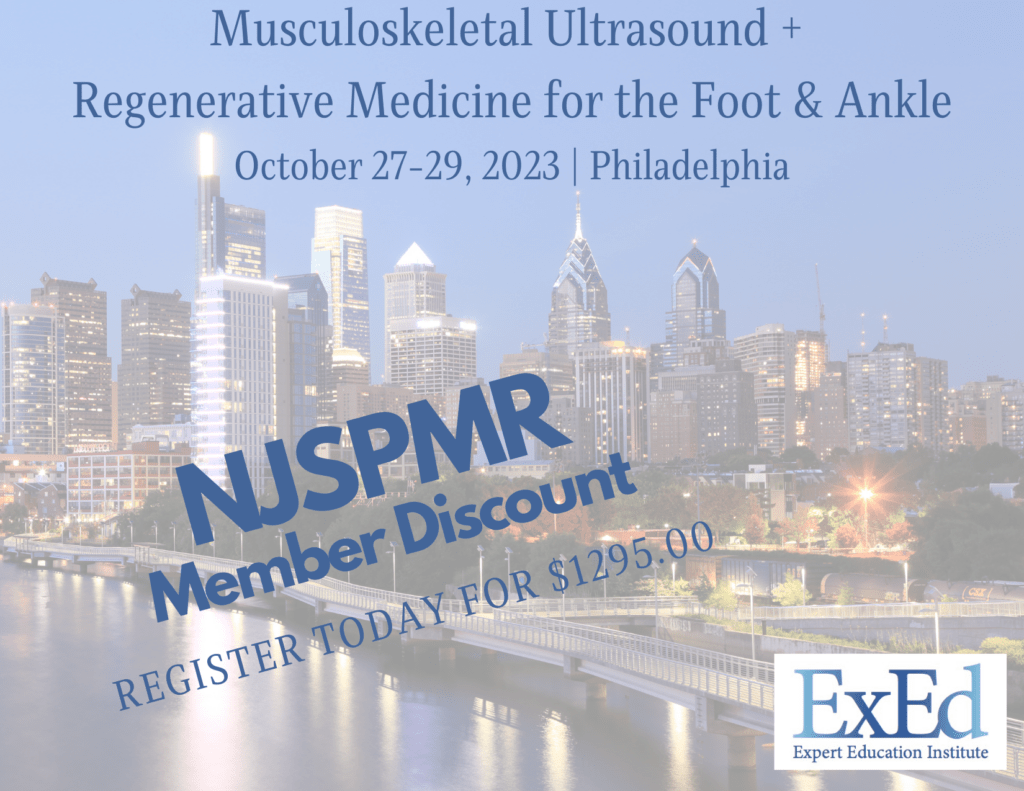 Increase the participant's knowledge to better perform and interpret musculoskeletal ultrasound exams
Interpret complex musculoskeletal ultrasound images and list treatment option and patient management strategies
Outline the biology and evidence for use of various regenerative substances
Describe when, why and how to integrate regenerative medicine as a practical treatment option
Prepare regenerative substances for perform ultrasound guided injections
Demonstrate the principals of injection techniques for the performance of shoulder pathologies with musculoskeletal interventions on cadaver models
List the role of ultrasound in the evaluation of the shoulder
State the role of ultrasound in nerve entrapment syndromes
Increase confidence to incorporate protocols, advanced scan techniques and regenerative medicine applications to improve diagnostic and treatment modalities