Workshop Overview:
The following Upper Limb Ultrasound-Guided Injection Procedures Webinar will review upper limb (i.e. shoulder region, elbow region, wrist/hand region) injection procedures. The webinar will be a combination of didactic material specific to these injection procedures, actual videotaped examples of injection procedures (many of which are picture-in picture – show the probe/patient/physician positioning in one picture and the actual real time ultrasound Image in the other picture) and a simulated demonstration on a scanning model of the injection procedure set ups. Time will be provided for question and answer including repeat demonstration of an injection set up. The participant will receive a certificate of participation. Specific structures are listed below:
Shoulder region injection procedures to be covered:
Biceps tendon sheath
Biceps tendon
Musculocutaneous nerve block/hydrodissection
Subscapularis tendon
Subcoracoid bursa
Subcoracoid impingement injection
Outlet impingement injection/subacromial-subdeltoid bursa injection
AC joint injection
Supraspinarus/infraspinatus tendons, including diagnostic injections, PRP, and barbotage
Glenohumeral joint
Suprascapular nerve block and pulsef RFA at suprascapular fossa and spinoglenoid notch
Axillary nerve block at quadrilateral space
Elbow region injection procedure to be covered:
Common extensor and flexor tendons
Intra-articular elbow injections via anterior ulnohumeral approach within olecranon groove, olecranon fossa, and radiocapitellar joint
Radial nerve blocks/hydrodissection procedures at lateral epicondyle, leash of Henry, arcade of Frohse, fascial plane within junction of supinator muscle/pronator teres muscle
Pronator tunnel hydrodissection of median nerve
Ulnar nerve hydrodissection within olecranon groove and cubital tunnel
Osborne's ligament regenerative medicine injection
Ulnar collateral ligament regenerative medicine injection
Biceps tendon insertion
Triceps tendon
Olecranon bursa
Wrist/hand injection procedures to be covered:
Dorsal compartments with an emphasis on DeQuervain's
Proximal and distal intersections
Dorsal ganglion cyst
Dorsal approach to radiocarpal joint
Scapholunate ligament
Distal radioulnar joint (DRUJ)
1st CMC joint
STT (triscaphe joint)
Pisotriquetral joint
Carpal tunnel procedures
FCR tendon
Volar ganglion cyst
MCP/PIP/DIP joints
Trigger finger including median and ulnar nerve blocks
Meet Our Speaker
Todd P. Stitik, MD, RMSK and President – New Jersey Society of PM&R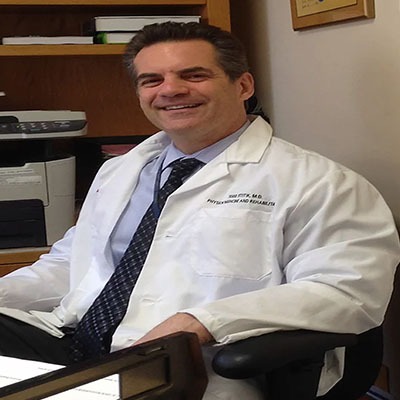 Todd Stitik is a Professor of Physical Medicine and Rehabilitation. His primary clinical interests include musculoskeletal ultrasound, osteoarthritis and image-guided injection procedures.

In Partnership With: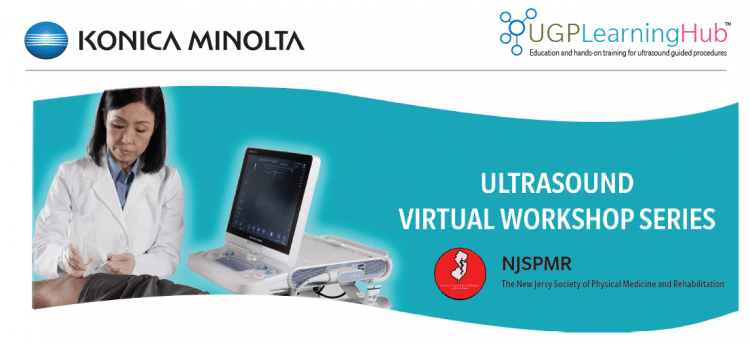 For dues paid NJSPMR members, please reach out to Keith Myers at knmyers86@gmail.com for your members-only registration code!
*Note: All cancellations must be made in writing to km.marketing@konicaminolta.com. All cancellations made 48 hours prior to the event will receive a full refund.