Meet Our Speaker
Dr. Scott Primack, DO, FAAPMR, FAOCPMR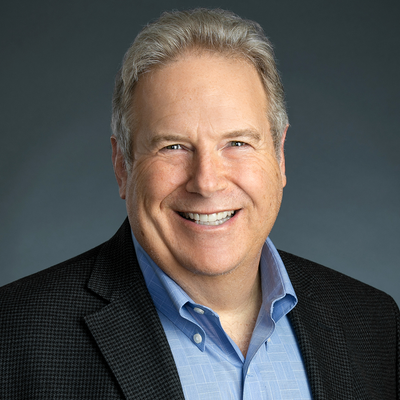 Dr. Scott Primack is a physiatrist who specializes in the diagnosis and treatment of neuromusculoskeletal conditions. He has been in practice for over 25 years and is an expert in neuromusculoskeletal ultrasound and outcome monitoring. He received his Doctorate of Osteopathic Medicine from The University of Osteopathic Medicine and Health Sciences. He trained at Detroit Osteopathic Hospital Corporation for his internship where he served as chief intern. He completed his residency in physical medicine and rehabilitation at the Rehabilitation Institute of Chicago at Northwestern University. Following residency he trained in musculoskeletal ultrasound at The University of Washington. He is board certified by the American Board of Physical Medicine and Rehabilitation and the American Board of Electrodiagnostic Medicine. He holds Division of Workers' Compensation Level II Full Accreditation.
Dr. Primack is a pioneer in the physical medicine and rehabilitation medical community and leader in the medical field.
His contributions to the advancement of neuromusculoskeletal ultrasound have been consequential. Having trained in ultrasound early in his career he was able to see the value and utility of ultrasound for evaluation of neuromusculoskeletal problems in the clinic. As one of the foremost proponents of using this technology to advance medical care, he dedicated himself to educating other medical providers to learn more about this technology and its application. As such, he has chaired numerous courses and trained many current experts in the field. To commemorate his significant contributions to neuromuscular sonography the Northwestern McGaw/Shirley Ryan AbilityLab hosts the annual "Scott Primack MSK Ultrasound Course" in Chicago, IL.
His belief that health is obtained by treating the person, not just their physical pathology was shaped by his personal experience having taken care of many patients as they learned to recover from life changing injury and illness. His research is in the design and implementation of patient centered outcome-oriented care utilizing patient derived outcome scores. In his research he found that a biopsychosocial model is the best way to treat individuals with neuromusculoskeletal problems. His research was instrumental in the development of a quality performance outcome payment system to help treat patients who were injured at work and provide financial coverage for associated mental health services. He continues to modernize the way that medicine is practiced with ongoing work as the recipient of a grant from the Department of Defense to implement a biopsychosocial model into the military.
He is dedicated to medical education, patient care, his community and family. Currently, he is the Regional Area Dean for the Kansas City University School of Medicine and Biosciences where he mentors medical students to help make them extraordinary, caring clinicians. He is also an assistant clinical professor at the School of Public Health at the University of Colorado school of health sciences where he assists in the training of occupational medicine residents and fellows and he has authored multiple book chapters and research articles. He has served as the Chairman of the Shoulder Task Force for the Division of Labor's Medical Treatment Guidelines and worked as the Medical Director for the Colorado Special Olympics. His professional aspirations are to advance neuromusculoskeletal ultrasound into the PMR, orthopedic and sports medicine communities, and facilitate the adaptation of the biopsychosocial model into our healthcare system. He enjoys spending time with his family, traveling, skiing, scuba-diving, 60's rock.