Meet Our Speaker
Dr. Darryl B. Sneag, MD
Director, MRI Research (HSS)
Director, MR Nuerography (HSS)
Associate Professor of Radiology, Cornell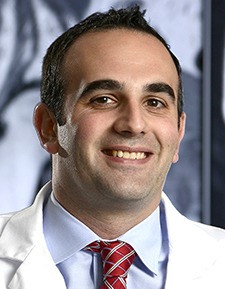 Dr. Sneag completed his undergraduate studies magna cum laude from Brown University, with concentrations in Old World Archaeology & Art and Biology (honors), and was accepted into the Phi Beta Kappa Honors Society. During medical school, Albert Einstein sponsored him to conduct a Global Health Research Fellowship in pediatric HIV/TB at the Red Cross Children's Hospital in Cape Town, South Africa.
Upon returning from South Africa, he was an MRI Research Assistant with Dr. Hollis Potter at HSS, during which he helped validate a semi-automated software program for physeal segmentation. He received a Special Diploma in Radiology and was accepted into the Alpha Omega Alpha Honors Society while at Einstein. He then completed his residency at Brigham and Women's Hospital in Boston and returned as a musculoskeletal MRI fellow at HSS, where he received the fellowship research award.
Dr. Sneag's major clinical and research interests are sports, spine and peripheral nerve MRI and he has published and lectured on a variety of topics. He has specific interest in both qualitative, high-resolution vascular suppression techniques for peripheral nerve visualization as well as quantitative techniques, such as diffusion tensor imaging, to assess nerve regeneration. Dr. Sneag works closely with physicians at the HSS Center for Brachial Plexus and Traumatic Nerve Injury to help guide operative and non-operative management and receives NIH funding to study Parsonage-Turner syndrome (neuralgic amyotrophy).