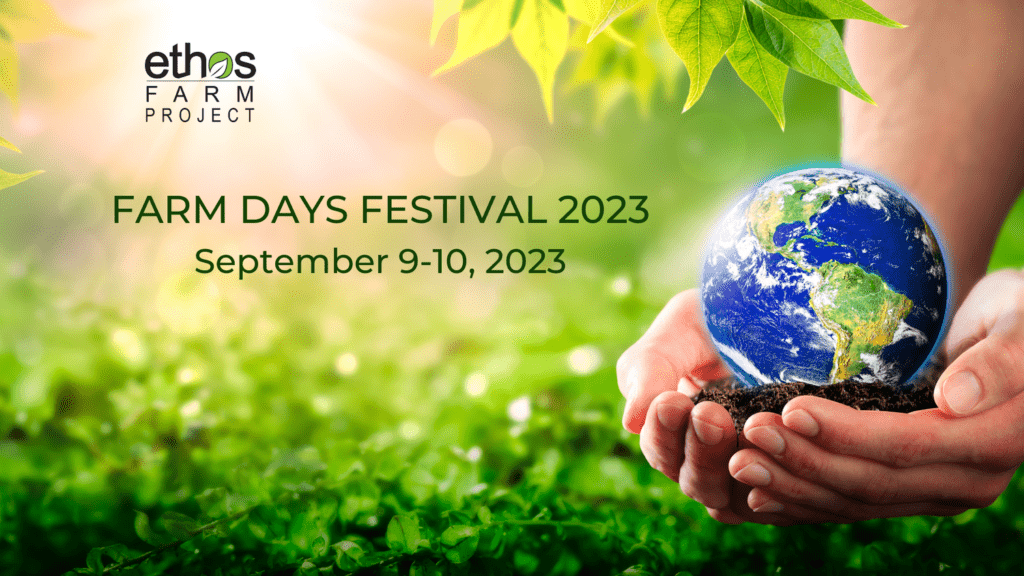 Farm Days Festival 2023 Details
Ethos Farm Project is a 501 c3, non-profit founded to address the interconnected nature of how agriculture affects human health, planetary health, and our relationship with nature. We do so by producing truly nourishing food to feed our community and restoring the land – all while cultivating and empowering a new generation of farmers, doctors, and nurses through our hands-on educational programming.
To help us achieve our mission and vision, we host an annual Farm Days Festival at our beautiful 342 acre farm in bucolic Long Valley, NJ. This year Farm Days Festival will be on Sept 9th and 10th, 2023. It will be a weekend of insight and inspiration provided by a stellar list of guest speakers: Peter Singer, Rich Roll, Drs Dean and Ayesha Sherzai, Dr Meagan Grega, Dr Columbus Batiste, Sara Farley – Vice President, Global Food Portfolio at the Rockefeller Foundation, and Dr Weiss. They will talk about plant-based nutrition, environmental health and animal advocacy, and will discuss how our diets not only affect our health but also the health of the planet. Brittany Jaroudi of the Jaroudi Family will conduct cooking demos as well as nice cream making and art sessions to engage kids while the parents listen to our inspiring speakers.
The two-day event will end with a panel discussion and audience Q&A session on the "Ethics of Eating" theme which will be moderated by Andrew Chignell – Professor at Princeton with appointments in religion and philosophy and co-producer of a massive Open Online course for EdX.org entitled, "The Ethics of Eating".
All NJSPMR members are entitled to 25% discount off of their Farm Days ticket purchase if they use the code PHYSFD25