Meet Our Speaker
Nathan H Schwartz DPM PC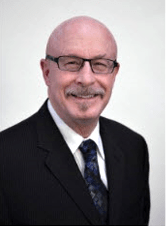 Dr. Nathan Schwartz has practiced in Georgia for over 30 years, specializing in foot and ankle reconstructive surgery. He has published in professional journals and authored chapters in text books on the subject of reconstructive surgery. He has developed several surgical procedures that are widely used by foot and ankle surgeons throughout the world and has lectured internationally.
Dr. Schwartz's expertise also includes the treatment of wounds of the lower extremities and sports medicine. Through his use of in-office diagnostic ultrasound, Doppler and x- ray facilities, he is able to develop a comprehensive diagnosis and suggest appropriate treatment options.
In addition to surgery, Dr. Schwartz provides conservative services for total foot and ankle care. Diabetics are a special segment of his patient population. He is also a Pedorthist (a specialist in shoes and their modifications) and offers these services.
Dr. Schwartz is board certified in foot and ankle surgery. He was Chief of Surgery at the Ohio College of Podiatric Medicine and an assistant professor at Emory University, an associate professor at Georgia State University, and an adjunct Professor at the California College of Podiatric Medicine.